We've recently updated the TikTok and Snapchat connectors to make it easier to report on Reach and Frequency (non-aggregatable metrics) on a monthly and weekly level.
The update consists of two improvements that we're planning to implement on more connectors over time.
Select multiple time windows when connecting a data source
We've pre-selected the most commonly used Time windows that are required when reporting on weekly and monthly reach. This will reduce the number of data sources needed in order to fulfill your data need.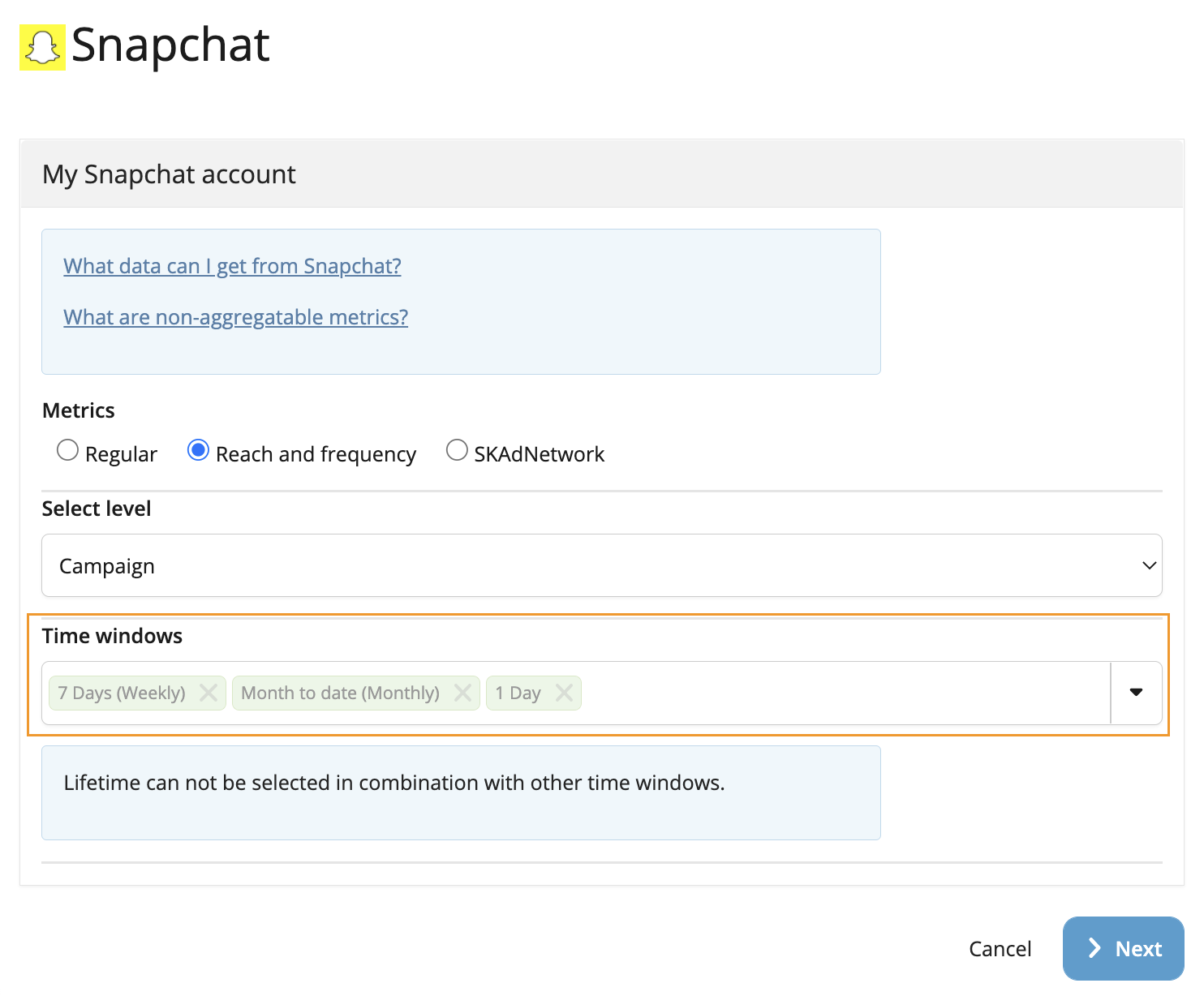 New auto-generated Snapchat and TikTok fields: Weekly and Monthly Reach
To make it even simpler, we've also added two new fields that are compatible with the Month and Week dimensions in Funnel. As Reach is a non-aggregatable metric and behaves differently from other metrics, such as Impressions, you previously needed to perform some advanced transformation to achieve the same result.

We hope that you find this update useful. If you have any questions or if you would like to see historic data for these metrics, please contact support@funnel.io and we'll be happy to help.