"The integration with Funnel has allowed us to seamlessly complete our tech stack that supports client-facing reporting, and our proprietary media planning technology."

- Alysia Ehle, VP Media Management at Arm Candy
Executive Summary:
Arm Candy leveraged Funnel to overhaul its client reporting and data storage capabilities. The change has led to 12 saved hours per week solely on reporting tasks, significantly reduced broken customer-facing reports, and paved the way for a new proprietary media planning tool, Cyris.
Key Results:
A savings of 12 hours a week solely on reporting, creating more room for strategic initiatives.
Virtually eliminated broken customer-facing reports, enhancing client satisfaction and trust.
Funnel's robust platform to serve as the base layer for Arm Candy's upcoming proprietary media planning tool, Cyris.
Company Profile:
Arm Candy is a media intelligence agency that inspires ingenuity and achieves results. They serve clients across the US that are looking for more robust media capabilities.
Data Stack:
Connectors: Facebook Ads, Google Ads, Linkedin Ads, DV360, CM360, Amazon Ads, Google Analytics and many more.
Export destinations: Amazon S3, Google Data Studio & Google Sheets
The Challenge: The Need for Reliable Data Solutions
Arm Candy is a media agency based in Dallas, Texas, that helps agencies and brands expand their media buying and planning capabilities.

Historically, Arm Candy relied on Supermetrics to collect data and send it to massive Google Sheets documents. Here, across multiple sheets, detailed formulas were applied to transform the data so that it could be sent on to a suite of visualization tools. However, over time, this system began to break down. Timeouts in data collection and gaps in historical data led to broken cells and formulas, causing broken visualizations and reports.

"The Supermetrics API used to go out all the time and would cause all of our reporting to crash," said Alysia Ehle, VP Media Management at Arm Candy. "We would have to reconnect everything."

"We would have Supermetrics going out every single day," Alysia added.

This meant that their clients, who had live access to the dashboards, would see broken reports at any moment. This, in turn, meant that Arm Candy's data teams would have to spend hours going through formulas to determine where the fault occurred and to fix it.

Just like with Christmas lights: when one bulb goes out, they all go out.

As you might imagine, this caused loads of disruption to Arm Candy's operations and stress on their client relationships. And with the upcoming deployment of Cyris, Arm Candy's proprietary media planning tool, the team needed much greater stability and capability in their tech stack.
The Solution: Transitioning to Funnel
Arm Candy went searching for a better, more stable solution to support client reporting and data flow into Cyris. They needed something that could collect data more quickly. They needed something that could transform data more efficiently.

After they evaluated lots of different providers, they selected Funnel.

Thanks to Funnel's custom dimension and internal standard naming conventions, Arm Candy's data experts could prepare reports much more easily. They didn't have to worry about writing complex custom formulas for each new report in their Google Sheets documents.

With the ability to aggregate data from different platforms, they can map data much more easily and smoothly. Plus, due to the data storing capability of Funnel, even if access to an ad account is temporarily severed due to an outage, the Arm Candy team and its clients can keep working with the reports whilst the connection is reestablished.
The Results: A Transformation in Efficiency and Reliability
Switching to Funnel proved to be a game-changer for Arm Candy. It saved the team approximately 12 hours per week that were previously spent solely on reporting tasks. This newfound time has allowed them to focus on higher-value activities, including the development of their upcoming proprietary media planning tool, Cyris. More importantly, the move to Funnel significantly improved the reliability of client-facing dashboards, thus strengthening client relationships.
Looking to improve your processes and make better marketing decisions? Contact us to learn how Funnel can help you achieve these goals.
Funnel interviewed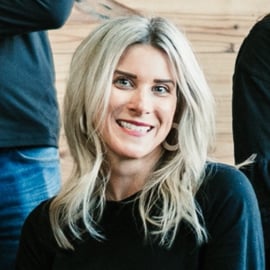 Alysia Ehle, VP Media Management at Arm Candy