We now support the Carousel Card breakdown from Facebook Ads, which gives you access to an additional metric and some new dimensions.
In order to take advantage of this new breakdown, all you need to do is select Carousel Card when creating a new, or reconfiguring an existing Facebook Ads connection: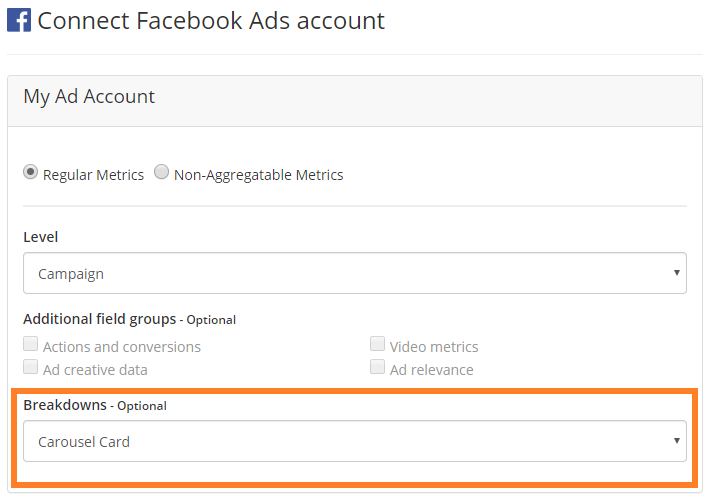 This new breakdown contains the following dimensions:

- Carousel Card Name
- Carousel Card ID
Please note that this breakdown only supports one metric (Link Clicks), for each card in a carousel. It is also only compatible with regular metrics and no additional field groups.
You can learn more about configuring a Facebook Ads connection in this article.
We hope that you'll find this new breakdown useful! If you have any questions please contact support@funnel.io and we'll be happy to help :)