We're happy to announce that we now support the DMA Region breakdown & additional campaign statuses from Facebook ads in Funnel.
DMA Region breakdown:
This breakdown will enable you to segment your Facebook ads data by designated market areas in Funnel. In order to start using this breakdown, you'll need to create a new Facebook ads connection and ensure that the DMA Region breakdown is selected: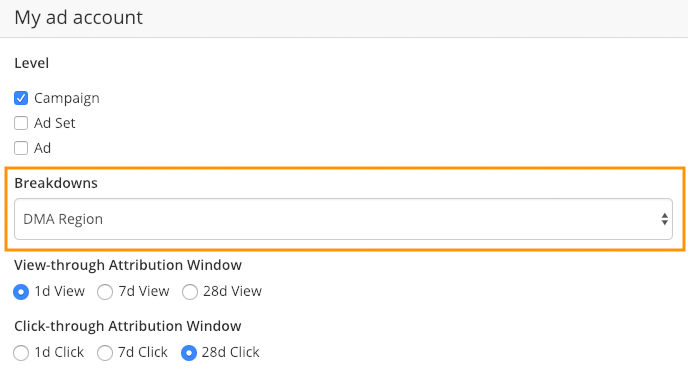 Campaign Status:
Facebook hides archived and deleted campaigns, ad sets and ads by default, which can result in a perceived mismatch of data between Facebook and Funnel.
That's why we've included a new option when connecting your Facebook account to Funnel in order to include Archived and Deleted objects if desired: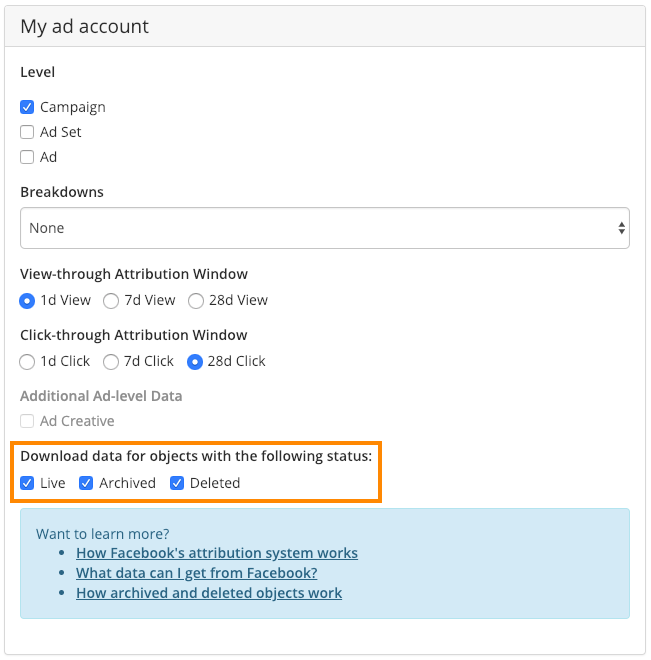 If you only want to see Live objects, please ensure that when connecting your account, the Archived and Deleted check boxes are not selected. You can read more about this in this article.
You can learn more about breakdowns and available fields in this article.
We hope that you'll find this new breakdown useful! If you have any questions regarding these changes, please contact support@funnel.io and we'll be happy to help.