We've just released a brand new connect dialog for our Google Analytics connector.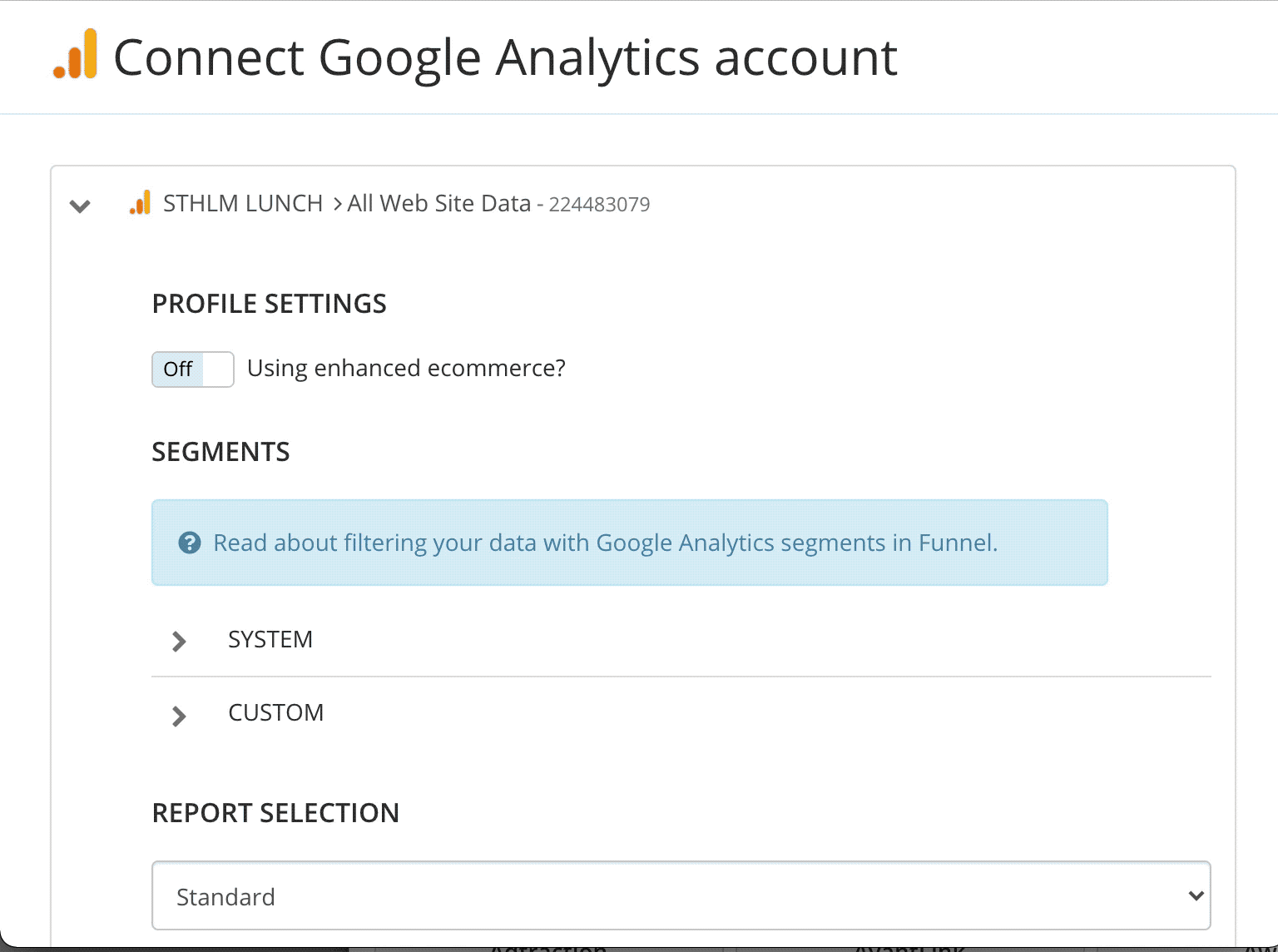 The new design is meant to improve usability with better field categorization, a brand new search functionality and clearer warnings.
We hope that you'll find this new design helpful. Please reach out through our in-app support chat or via support@funnel.io if you have any questions or feedback.