We've added a default configuration for Google Analytics. This has been introduced to make it easier to connect Google Analytics with the most common set of metrics and dimensions.
Of course the non-default dimensions and metrics are still available by choosing "Configure manually..." under "What data do you want?".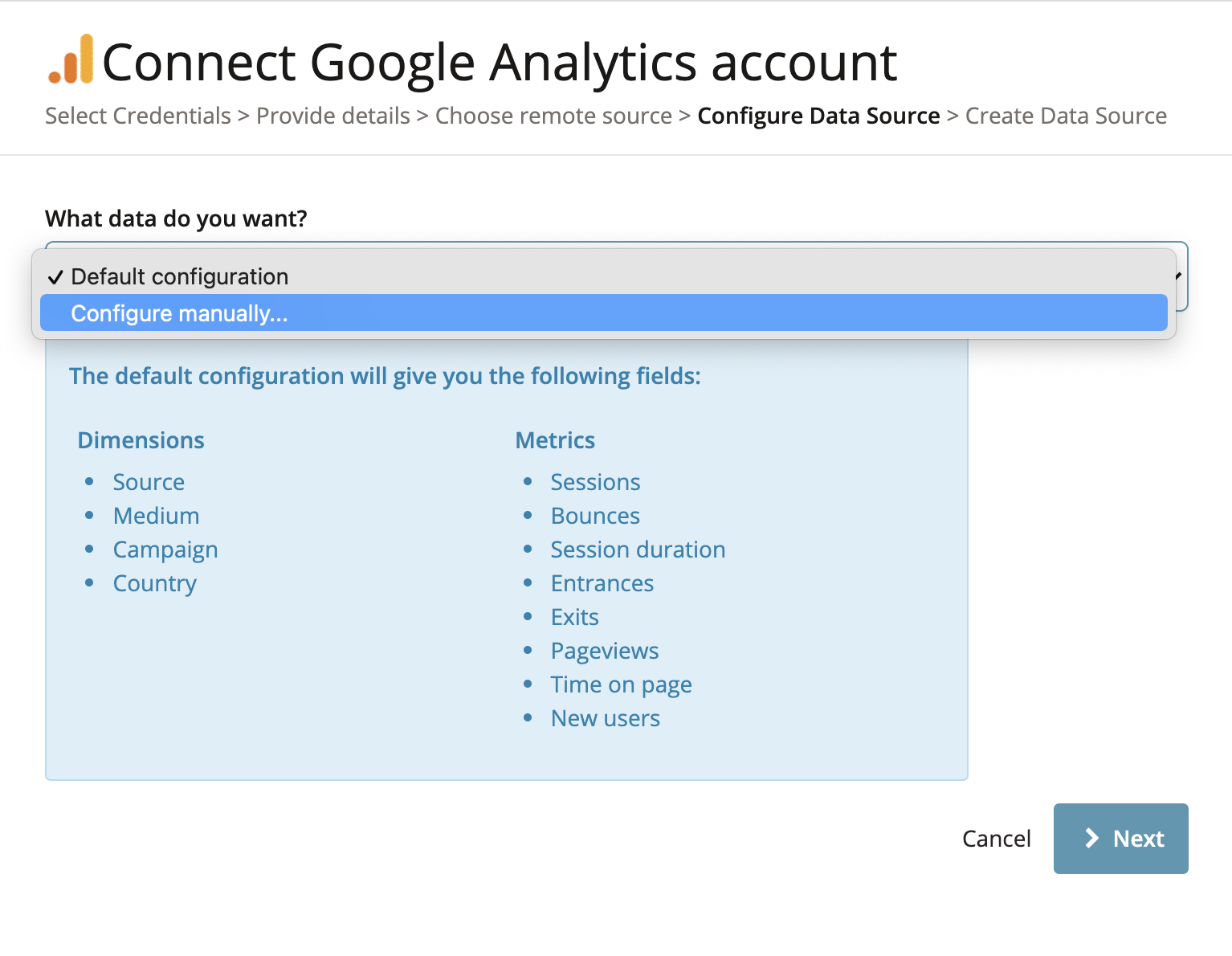 You're welcome to visit our knowledge base to see all available Google Analytics fields .