We've just added 2 additional reports to our Simplifi connector! You now have the option to connect the 'Location Performance' and 'Device Type' report to Funnel.
When creating a new Simplifi connection, simply select your desired report from the drop-down menu: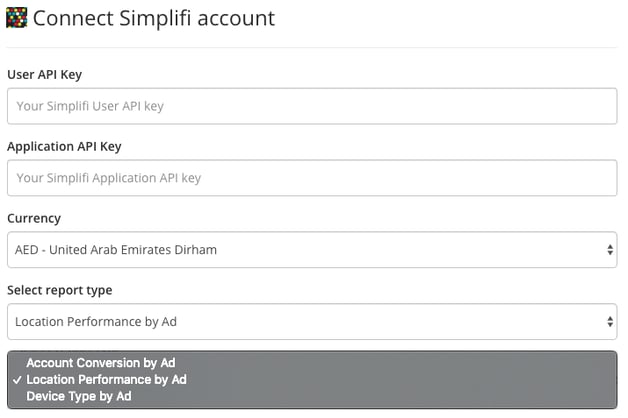 Here's a list of new fields that are included in these reports:

Location Performance by Ad by Day


[Dimension] City Name
[Dimension] Country Name
[Dimension] DMA Name
[Dimension] Region Name
Device Type by Ad by Day


[Dimension] Device Name
We hope that you find these new reports useful! If you have any question please contact support@funnel.io and we'll be happy to help.