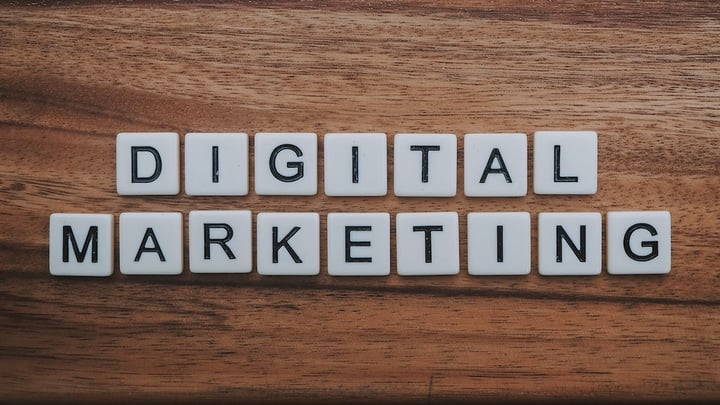 Are you thinking about moving your marketing in house? Want to know how to avoid the risks?
I've compiled a list of the most common challenges for digital marketing teams looking to transition away from external agencies and build an in-house marketing team. If you're looking to reduce agency costs or take control of your paid advertising to increase your return on investment, take a look at the list below.
Capability gap
First, when considering in-housing is taking a look at your current capabilities. I mentioned before how good agencies are at hiring and training talent. Full-service agencies have specialists focusing on each channel for multiple clients - meaning they've acquired detailed, specialized expertise. To bring each channel in-house, you need to establish what capabilities you lack to run those channels effectively. A simplified process consists of asking three questions:
Does your team already have the necessary knowledge and expertise?
Are they capable of being upskilled with the expertise needed?
Do you need to hire new expertise?
This process is best carried out alongside an agency that understands what capabilities are required to plan and execute best-in-class marketing.
Technology
Agency tech stacks are often very different from in-house stacks, and there's so much to choose from regarding powerful technology. Agency stacks are typically a cocktail of robust enterprise solutions and proprietary-built tools. Navigating the MarTech landscape can be overwhelming, but if you're collaborating with an agency, work out what your business does or doesn't need.
The biggest risk here is onboarding complex tools that require expertise and maintenance. The key is finding a balance between automation and maintenance. Tools are necessary to support your lean, in-house team, but too many of them can be time-consuming and expensive to maintain. You'll need to be stringent on each tool's purpose to ensure you don't end up paying for technology just for the sake of it.
Data infrastructure
Data infrastructure is an incredibly complex aspect of a marketing operation, but it's integral to your success. Here at Funnel, we have a team of data scientists far better equipped to explain this topic's details. Still, to highlight the risks associated with it when transitioning in-house, I'll cover it at the top level.
First, you'll need to establish how you're collecting marketing data, where it is being stored, how you can prepare it for analysis, and where you can visualize it. Regarding in-housing, the strategy behind how you collect data poses the most immediate risk. To eventually visualize and analyze your data, you first need to collect the right information. Agencies often have standardized processes that ensure they collect the data necessary to extract insights and learn from marketing campaigns.
You'll need to nail many aspects of data collection, but overall you need to ask what you intend to collect and why. Once you've answered that, UTM parameters are a good place to start. We recently held a webinar about UTM parameters highlighting the importance of having a thoughtful UTM setup.
Reporting
Testing is integral to achieving results in performance marketing. All of your competitors are using the same platforms, creating shiny creatives and targeting similar audiences. To stay ahead of the competition, you have to test.
Refining creatives and audiences by understanding what customers respond to at each funnel stage and then optimize that journey are critical. Testing requires creating data-driven hypotheses, and those hypotheses come from analyzing your performance data.
To analyze your data successfully, you'll need to visualize it in a readable way. That's where tools like Funnel can do the heavy lifting for you by importing all of your marketing data and exporting it to your visualization tool or data warehouse all through native, easy-to-use connections. The added flexibility of a transformation step allows you to create powerful custom metrics and dimensions to normalize your data and map it until it's business-ready.
Knowledge maintenance
Once you've hired and trained new talent, you have the difficulty of keeping your teams knowledge up-to-date. The marketing industry moves quickly, and when the big platforms release updates or privacy laws change, so do best practices. Agencies are fantastic at mitigating this risk with a robust knowledge-sharing process. But in-house marketing teams working on one brand can struggle to innovate and stay current.
The risk here is that you'll fall behind competitors managed by top agencies because they benefit from shared successes and failures across the agency. Performance may not dip, but it might not be experiencing the same increase of agency-managed competitors.
In short, a hybrid relationship with an agency can help mitigate the above risks. By having access to specialists when creating strategies or seeking advice when building new campaign structures, you tap into up-to-date best practice knowledge. To boost your performance marketing, a hybrid model could be the right approach.
In my first blog post I addressed the pros and cons to in-house advertising - read it here!

To get the lowdown on UTMs, check out this webinar.