You can now select individual Goal metrics, including "smart goals" in the Google Analytics connector.
You can choose to select all goal completions or all goal values, or you can choose them individually. This change also allows you to choose "smart goals". We are not able to fetch the names for smart goals, but you can find the corresponding goal number in Google Analytics and choose that number in the connection setup.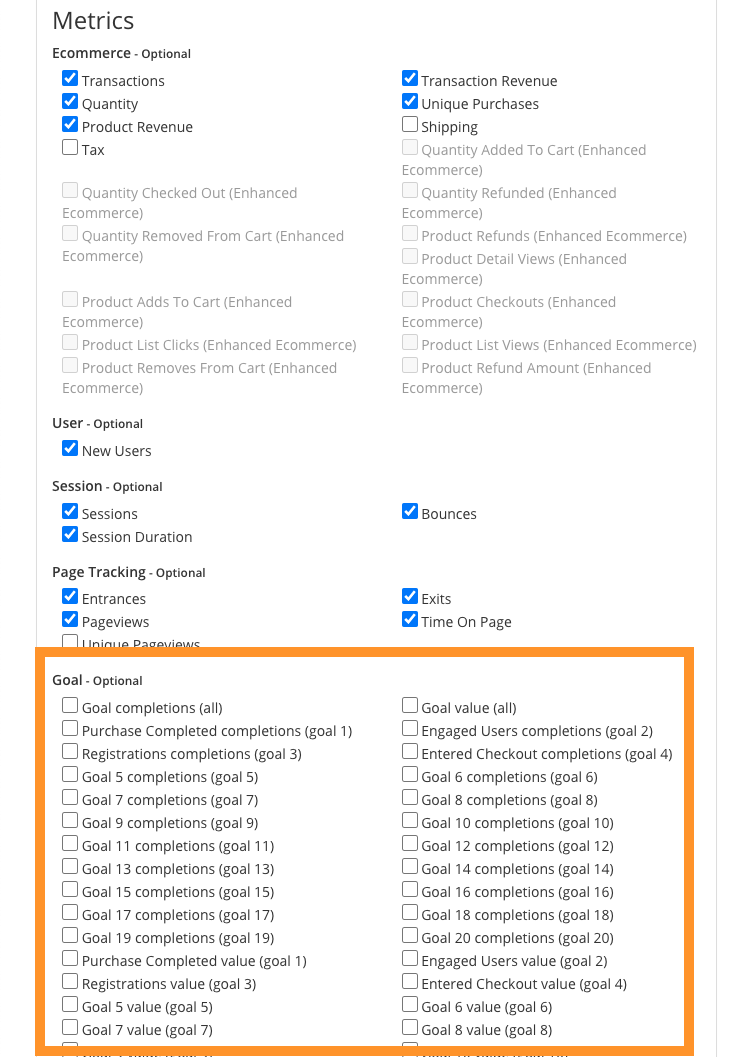 Individual goals are available by connecting a new Google Analytics source or by reconfiguring a source you've already connected.
You can read more about the Google Analytics connector in our Knowledge Base and you can read more about smart goals here.