Mais Clicks is a digital marketing agency based in Brazil that focuses on marketing management and digital media. By utilizing innovative technology, Mais Clicks brings brands and customers together by delivering the right message, to the right audience, at the right time. Above all, Mais Clicks values customer transparency. They ensure that their services are intelligent, deliver the best results, and are personalized with the customer in mind.
Manual collection of client data
With a growing list of customers, collecting marketing data manually was becoming too time-consuming for Mais Clicks to handle. Their solution consisted of downloading reports manually from each advertising platform, before copying the data into Google Sheets or Excel.
They also needed to download their client's tracking data from Google Analytics, which was problematic since they could only segment their client's data by two dimensions per download. This meant that for Google Analytics alone, they had to download and map a large number of reports which was consuming a significant amount of internal resources.
Before discovering Funnel, Bruno Alcantara, the Programmatic Media Director at Mais Clicks tried to implement a data pipeline solution to automate the collection of their client's marketing data. He quickly realized that a number of platforms that their client's advertised on weren't supported, so it was apparent that manual data collection and mapping would still be an issue.
Reporting in spreadsheets and PowerPoint isn't scalable
Mais Clicks used a combination of Google Sheets, Excel, and PowerPoint for client reporting. When onboarding larger customers, they discovered that centralizing data in Google Sheets was restricted due to the cell limit that was imposed at the time. With this in mind, they decided to create their own solution to pull multiple spreadsheets into their SQL database, before mapping the data and creating customer reports.
Even with this solution in place, the weekly reports would take the marketing team over four hours to complete and a staggering three days for monthly reports. This meant that Mais Clicks was limited to the number of clients they could support until the reporting process was automated.
In an attempt to speed up this process, the marketing team decided to implement Google Data Studio. As early adopters, they noticed that a few key features were missing. Data stitching and automated email reports were features that their clients simply couldn't live without. It was safe to say that Mais Clicks needed to rethink their marketing reporting stack from the ground up, in order to make a significant difference.
Automating data collection and transformation
Before getting started with Funnel, the marketing team realized that they needed to automate data collection in order to grow. They started by utilizing Funnel as a data pipeline to feed the data to Google Sheets automatically. They thought that this feature alone would solve the problem, but they found that the bulk of their time was spent mapping data across different channels in spreadsheets, creating calculated metrics, and normalizing fields using formulas.
They quickly discovered that Funnel could also be used to automate data mapping by creating rules based on keywords, instead of creating complex formulas after the data was exported. This enabled their media planning team to create meaningful groups of data with their client on the fly, based on their naming convention.
Combining data from different channels allowed the team to report on the performance of different media types as a whole, such as Search and Display, instead of only comparing the specific channels.
"We can transform data in a spreadsheet, but we prefer Funnel as it's flexible, intuitive and provides a clear overview of our client's mapping structure" - Bruno Alcantara, Programmatic Media Director
Normalizing fields, currency conversion, and unifying metrics across multiple platforms were also automated by Funnel. This made it easier for the marketing team to focus on their clients' KPIs instead of metrics which provided less business value.
For a client that worked with affiliates, it was simple for Mais Clicks to automatically include the affiliate fee by creating a rule which applied 8% of the revenue to the marketing cost. This saved the marketing team time and provided a true return on investment for their client.
Increasing the customer base and client satisfaction with automated reports
After taking care of data collection and transformation, Mais Clicks decided to invest in Chartio, a Business Intelligence solution for client reporting. With all of their clients' marketing data automatically synced with Chartio, it was simple to create reports and provide live dashboards for their clients.
From weekly and monthly reports that would take days to complete, Mais Clicks can now create client reports in minutes. Their clients also have access to live dashboards and daily reports sent via email, that Mais Clicks could only dream about before starting with Funnel.
This new process enabled Mais Clicks to increase the size of their client base and free up internal resources to focus on optimizing campaigns and driving better performance. Each member of the media team is now able to support 20+ clients simultaneously, compared to 4 which they supported previously.
When a client decides to try out a new advertising platform, the media team simply connects it to Funnel using login credentials and generates a cross-channel report in Chartio within 5 minutes. This was something that would take them days or weeks to set up previously.
Creating a new style of reporting based on current trends
Over the last couple of years, Brazil's main form of communication has shifted from emails and SMS to social communication apps such as WhatsApp. Mais Clicks have noticed that the open rate for emailed reports have been slowly declining. It's becoming less common that their clients have reviewed the marketing reports prior to their meetings.
In order to combat this new behavior, Mais Clicks is currently working towards mobile-friendly reports which can be sent and reviewed by their clients on WhatsApp directly. This new initiative wouldn't have been possible without Funnel as their data core.

Streamlining the reporting process further
Mais Clicks currently unifies and transforms their clients' marketing data in Funnel before sending it to Google Sheets. They then apply their clients' budgets before sending the data to Chartio. In the future, Mais Clicks hope to integrate their clients' budgets with Funnel in order to remove Google Sheets from their marketing stack completely.
"Our clients are very impressed by the speed at which new marketing channels are implemented. I talk to them in the morning about a new channel they're testing, and we have a live dashboard up and running by the afternoon."
"I love talking about Funnel because it makes a big difference to our business, our client's reports, and my life."
Business benefits
Before

4 clients per agent

4-8 hours to complete weekly reports

2-3 days to complete monthly reports

No daily reports, live dashboards, and automated data transformation
With Funnel

20+ clients per agent

<5 minutes to complete weekly reports

<5 minutes to complete monthly reports

Daily reports, live dashboards, and automated data transformation
Funnel interviewed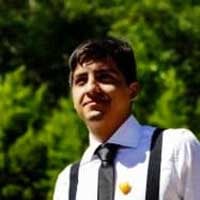 Bruno Alcantara
Programmatic Media Director
Mais Clicks