Executive summary:
Mais Clicks, a trailblazing digital marketing agency from Brazil, unveils their transformative journey from the quagmire of manual data collection to the zenith of automated efficiency with Funnel. Facing an escalating challenge of time-consuming report generation for an expanding client base, Mais Clicks embraced automation, catapulting their efficiency by 5-fold and reducing report preparation from days to mere minutes. You will learn how Mais Clicks experienced dramatic improvements in customer service delivery, and the ability to effortlessly scale operations while maintaining a clear, transformative vision for client transparency and personalized service.
Key results:
5x efficiency gains per customer representative
Instead of spending 2-3 days building monthly reports, it takes less than 5 minutes with Funnel
Rapid creation of new reports thanks to Funnel's wide connector library
Company profile:
Mais Clicks is a digital marketing agency based in Brazil that focuses on marketing management and digital media. By utilizing innovative technology, Mais Clicks brings brands and customers together by delivering the right message, to the right audience, at the right time. Above all, Mais Clicks values customer transparency. They ensure that their services are intelligent, deliver the best results, and are personalized with the customer in mind.
The challenge - Getting buried in manual work:
With a growing list of customers, collecting marketing data manually was becoming too time-consuming for Mais Clicks to handle. Their solution consisted of customer representatives downloading reports manually from each advertising platform, before copying the data into spreadsheets, making the necessary data transformations and preparing reports for its clients.

Whilst this is common practice when working with small amounts of data or just a few platforms, the process becomes exponentially more complex as data volumes and/or the number of platforms increase. As often happens for teams in similar situations, the instances of broken reports started to increase in the agency and the need for a better solution was becoming increasingly acute.
The solution - Moving towards full automation:
In researching a potential solution, Bruno Alcantara, the Programmatic Media Director at Mais Clicks, first focused on looking for a solution that could help alleviate the manual work the team had to perform to get data into the spreadsheets.

This led Bruno to test a popular plugin solution for spreadsheets. However, he quickly realized that although more efficient than Mais Click's manual process, the plugin lacked a large number of connectors that the team needed, which meant that the data collection problem would only be half-solved. Having discarded that solution as a viable option,

Bruno started trialing Funnel and was immediately impressed with Funnel's wide connector library that covered all the necessary platforms. He also saw the benefit of being able to perform data transformation in Funnel as opposed to having the logic implemented in individual spreadsheets. With Funnel, normalizing fields, currency conversion, and unifying metrics across multiple platforms were all automated and stored in a single location:

"We can technically transform data in a spreadsheet, but we prefer Funnel as it's flexible, intuitive and provides a clear overview of our client's data transformation".
The results - Efficiency gains and scaled reporting:
The impact of implementing Funnel was immediately felt at Mais Clicks. Monthly and weekly reporting that used to take days and hours to complete were now ready in minutes. As a result, Mais Clicks had had significant efficiency gains. Previously, customer representatives were able to take on a maximum of 4 clients each, mainly due to the manual work involved in reporting. With Funnel, Mais Clicks were able to scale this to 20 customers per customer representative, without increasing workloads.

Mais Clicks also benefited from Funnel's wide connector library, which meant that when a customer started using a new marketing channel, a Mais Clicks could generate a report immediately in Funnel without any development time. Bruno reflects:

"Our clients are very impressed by the speed at which new marketing channels are implemented. I talk to them in the morning about a new channel they're testing, and we have a live dashboard up and running by the afternoon."
Funnel interviewed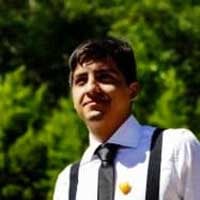 Bruno Alcantara
Programmatic Media Director
Mais Clicks